Hango Technology is a professional integrated circuit, electronic components agent and technical service provider. Headquartered in Shenzhen, Hango Technology has a wholly-owned subsidiary in New Delhi, India and Hong Kong, China to serve local customers. The main products are: single-chip MCU, power management DC/DC chip, lithium battery charging chip, thyristor (SCR, Triacs), MOSFET, IGBT, sensor, motor driver chip (Motor Driver ASIC), etc., application coverage large and small Household appliances, electronic cigarettes, speakers, TWS, OBC, power supply and other consumer electronics, industrial equipment; customers in China, Hong Kong, India, Thailand, Ukraine and other countries and regions, both domestic trade and export business To provide excellent products and services to customers at home and abroad.


Brands that we distribute include Jiejie Microelectronics, ETA solution, Silan Micro, Shenzhen SI Semiconductor, Changdian Electronics Technology, Sunlord Electronics, Wuxi Xinjieneng, etc. Hango"s agent brand is rapidly expanding. Hango Technology has its own warehouse and perfect logistics distribution system in Shenzhen, Hong Kong and New Delhi, which can flexibly and quickly meet the different delivery needs of customers. The company is very happy to integrate various resources to create a professional, efficient, fast and cost-effective supply chain system for customers to contribute their own strength to enhance customer competitiveness.


The management of Hango company comes from well-known chip OEMs and agents, each with a master"s degree in business administration, electronic engineering, motor control, etc., and has accumulated at least 10 years of experience in the corresponding positions, knowing the customer-agent the business-original electronics industry chain has a division of labor and cooperation. Through the integration of the electronics industry, it has multi-level experience of serving multinational customers, domestic first-line customers and local small and medium-sized emerging enterprises. It is familiar with customers" different levels of demand and supply chain operation mode. In the whole life cycle of the customer"s products, Hango can provide program collection and evaluation in the preliminary project, device selection, rapid sample supply and various environmental reports in product design, quality reliability test and failure analysis of product samples. The post-production support supports high-end supply chain services such as smooth supply chain, VMI (Vendor Management Inventory), and supply chain financial support, financing consulting and other services.


Hango not only pays attention to customer service, but also regards the company"s highly professional employees as one of the company"s core competitiveness. Through regular internal training, reading clubs, expatriate exchanges, overseas training, and customized training courses with scientific research institutions, Hango continuously improves the professional level of employees, and encourages employees to participate in fitness, outdoor sports, English training, etc. through the form of company subsidies. The beneficial activities of the project have comprehensively improved their respective capabilities. At the same time, the company"s logistics committee has tried its best to help solve problems such as staff accommodation, commuting, and child enrollment so that our employees can focus on their customers with all their heart and soul. On the body, the customer"s recognition as their greatest honor.


We are convinced that the significance of Hango"s existence lies in the value-added services that can be provided to customers. The customers need the value transmitters and the service providers who truly understand the value of the customer"s supply chain rather than the logistics providers who deliver the goods. The customers give us more than just It is the order that is more trustworthy, and Hango delivers more than just goods. All employees of Hango Technology will adhere to the concept of professionalism, integrity and value-added for customers to bring you the management of multinational enterprise supply chain and the fast and flexible service of local enterprises. We look forward to your visit and cooperation!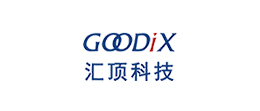 Goodix Technology (SH: 603160) is an integrated chip design & software solution provider dedicated to deliver leading biometrics and human-interface solutions for smart mobile terminals. As the world's No.1 fingerprint solution provider for Android phones, its products and solutions bring unique value and are widely commercialized by global mobile brands including Google, Amazon, Samsung, Huawei, OPPO, vivo, Xiaomi, OnePlus, Dell, Nokia, LG, ASUS, etc. Goodix today continues to build on its success by expanding and refining revolutionary solutions for smart terminals, IoT, and automotive applications, and enriching end-users' experience worldwide.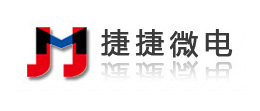 JJM
The company listed on the Shenzhen Stock Exchange; stock code 300623. Jiejie Microelectronics has been engaged in the professional production of semiconductor discrete devices since 1995. It is the earliest manufacturer of square-chip single-directional thyristors in China, and the most complete single-directional thyristor in China. Professional manufacturer. Hanhe Technology is a design partner of Jiejie Micro, integrating Jiejie micro-performance reliable, cost-effective products to customers" smart home appliances, industrial control panels and so on.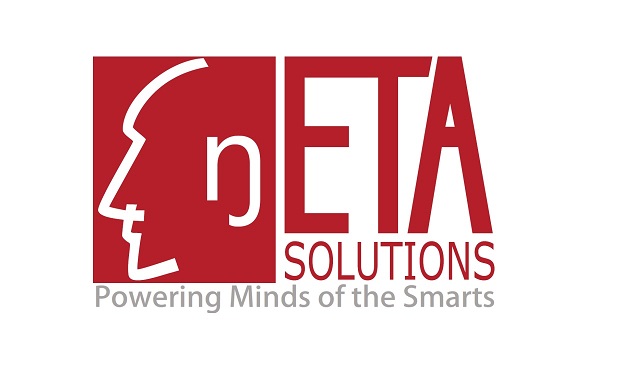 ETA
ETA Technology is a leader in power management design companies in China, focusing on DC/DC technology. Founded in 2008, the company is registered in Hong Kong and Shanghai and has a research and development and operation center in Shanghai Zhangjiang Hi-Tech Park. In 2009, ETA Technology took the lead in launching the industry"s first synchronous boost/buck IC, and in 2012 it expanded its shipments to 20 KK per month, successfully occupying a place in China"s power market. The power management chip provided by ETA covers applications such as mobile power, smart phones, MID, set-top boxes, and LCDTV.

JCET
Jiangsu Changjiang Electronics Technology Co., Ltd. is a well-known semiconductor packaging test and discrete device manufacturer in China. The company was founded in 1972. 2003 Changdian Technology Co., Ltd. is listed on the A-share of the Shanghai Stock Exchange of China. The first listed company in the industry. In 2015, Changdian Technology successfully acquired Singapore Xingke Jinpeng Company in the same industry. The combined Changjiang Electronics Technology Co., Ltd. jumped into the first echelon of the international semiconductor packaging and testing industry in its business scale, with eight locations in China, Singapore and South Korea. The production base, R&D, production and sales network covers the major semiconductor markets worldwide.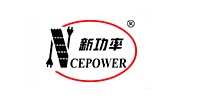 NCE
Wuxi NCE specializes in the development and sales of semiconductor power devices. At present, the company"s main products include: 12V ~ 200V trench power MOSFET (N-channel and P-channel), 30V ~ 300V shielded gate power MOSFET (N-channel and P-channel), 500V ~ 900V super junction power MOSFET, 600V ~1350V trench gate field-cut IGBT, the company is a high-tech enterprise, China"s top ten semiconductor power devices (China Semiconductor Association, 2016 & 2017), with Wuxi Power Device Engineering Research Center, Jiangsu Province graduate workstation, focusing on advanced semiconductor power The R&D and industrialization of the device, a number of research and development results were published in international journals/international conferences such as IEEE and ISPSD, and indexed by SCI and EI.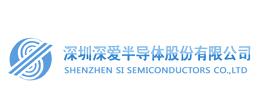 SISEMI
Shenzhen SI Semiconductor Co., Ltd. was established in February 1988. The company has more than 1,000 employees and has a 5" power integrated circuit production park covering an area of 100,000 square meters. It is a self-designed, self-developed, production and sales company. The company is the main enterprise in the domestic power device industry, and is currently the only power semiconductor device manufacturer in Shenzhen with pre- and post-process production lines. It has TO-92, TO-126, SOT-82, TO-220, TO- The scale production capacity of various types of power semiconductor devices in the form of 220FP, TO-251/252, TO-3P and other packages.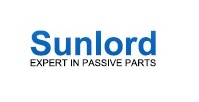 unlord
Founded in 2000, Shenzhen Sunlord Electronics Co., Ltd. (Shenzhen Stock Exchange: 002138/Shunluo Electronics) is a high-tech enterprise specializing in R&D, production and sales of various types of chip electronic components. Its main products include laminated chip inductors. , wound chip inductors, common mode chokes, varistors, NTC thermistors, LC filters, various antennas, NFC magnetic sheets, wireless charging coil components, capacitors, electronic transformers and other electronic components . Products are widely used in communications, consumer electronics, computers, LED lighting, security, smart grid, medical equipment and automotive electronics.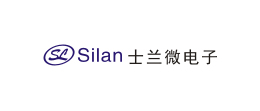 Silan
Hangzhou Silan Microelectronics Co., Ltd., stock code 600460, is a high-tech enterprise specializing in integrated circuit chip design and semiconductor microelectronics related products. The company"s current main products are integrated circuits and semiconductor products, which have become the largest in China. One of the companies in integrated circuit chip design and manufacturing (IDM); its technical level, business scale, profitability and other indicators are among the best in the domestic counterparts.

Hango Logo uses red and dark grey as the theme color, red represents innovation and vitality, and dark gray represents professionalism and calmness. The meaning of the English name Hango comes from: Hand by hand, go together, and combined with Han He"s Chinese pronunciation, Han He hopes to establish a cooperative and mutual trust atmosphere in the entire business ecosystem of customers, suppliers, partners, employees and shareholders. . The triangle is the most stable geometric structure. Integrating it into the logo symbolizes that Hango"s business policy is solid and stable, expressing the desire to create a century-old foundation with partners. The letter O uses a two-color composition cycle, the business reciprocates in the industry chain, and the endless life. At the same time, the two colors of O connect the Chinese and English names of the company together, which symbolizes the integration of Chinese and Western industries and the trend of global cooperation in the electronic industry chain. With Global vision, professionalism, innovation and service spirit bring customers the best PCBA solutions and support!